Dr. Maria Hersey is a global educator with extensive experience in educational leadership, international education, social-emotional learning (SEL), curriculum design, and global- mindedness. Currently, Dr. Hersey is the Principal Advisor for Global Education Advisors. Her previous experience includes serving as the Director of Education and Training for The Hawn Foundation where she managed the evidence-based, social-emotional learning program, MindUP™.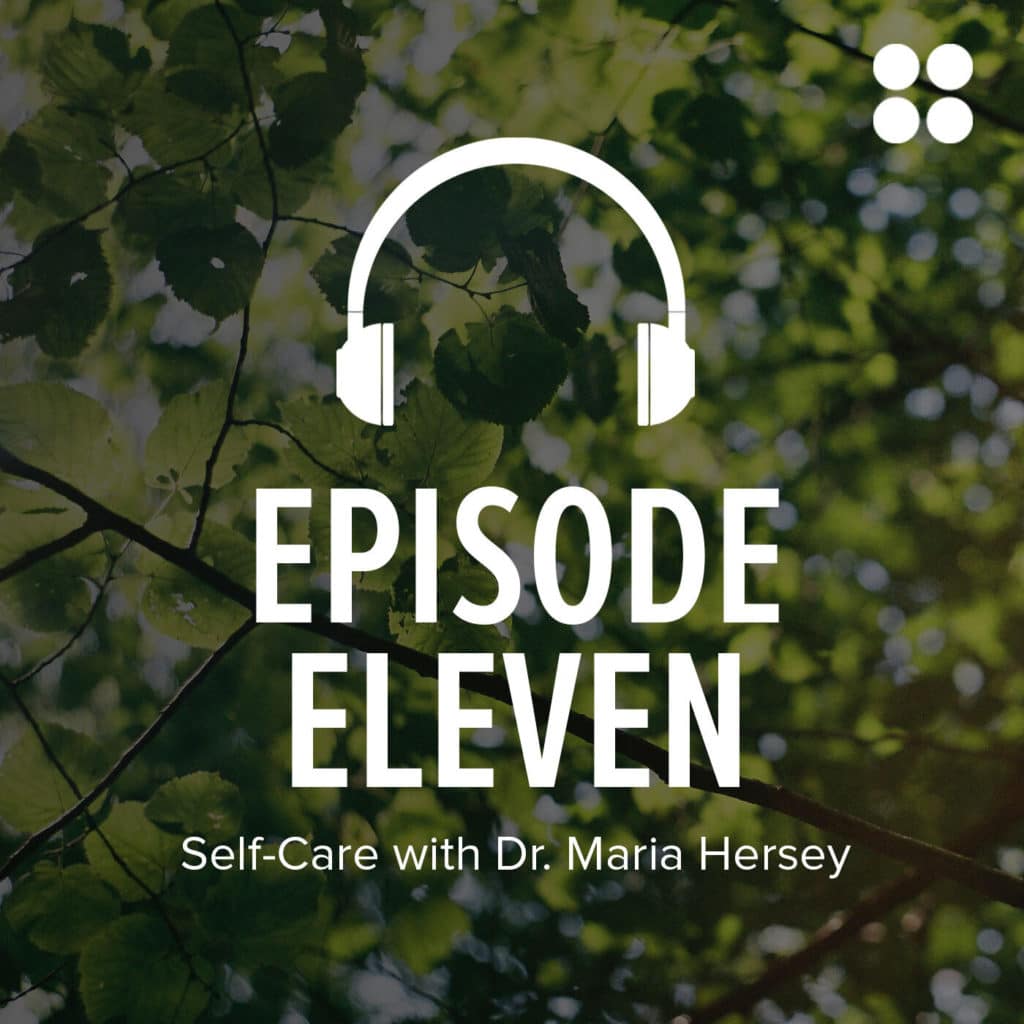 In this episode, Dr. Hersey and I talk about the importance of self-care for both teachers and students. Dr. Hersey shares her experience working with teachers and students on the topic of social and emotional learning. She makes the point that teachers need to take care of themselves if they are going to have the energy to show up emotionally and mentally for students.
After the events of this spring, teachers need to spend time this summer resting, relaxing, and replenishing. It can be challenging to carve out time for self-care, and some teachers may not be sure where to begin. Dr. Hersey and I collaborated on a set of health and wellness boards for parents/elementary students, teenagers, and teachers that we hope will help.
At the end of the podcast, we encourage teachers to dedicate time each day for one week to engage in a mindful activity. The goal is to create some time for yourself and observe the impact that it has on your mental and emotional state. Below is the well-being board we designed for teachers.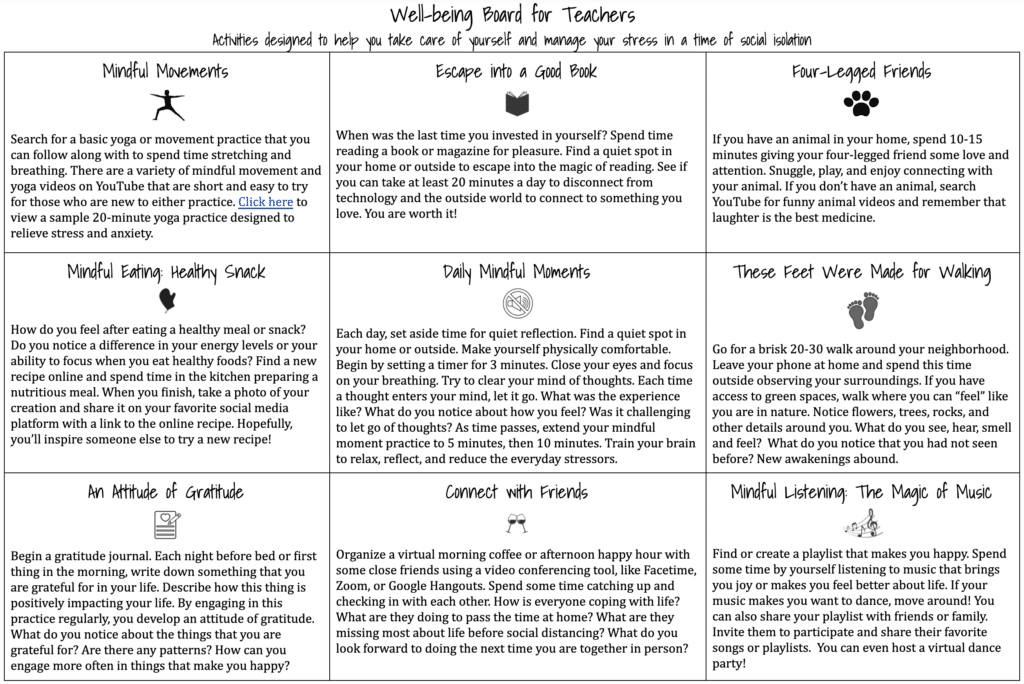 If you have a favorite self-care routine that you would recommend, please take a moment to post a comment and share it!
You can connect with Dr. Hersey on Twitter or check out her work on the Global Education Advisors website.
Thank you to StudySync for producing and sponsoring this podcast! StudySync is committed to helping teachers find balance in their lives by providing them with a robust multimedia ELA platform that simplifies lesson planning, automatically differentiates tasks for learners at different skill levels and language proficiencies, and blends online and offline engagement to help students develop as thinkers, readers, writers, and speakers.