When I work with elementary teachers, one of the biggest concerns I hear about is the fear of what students will find online. Teachers know it's important to teach students how to search effectively, evaluate website credibility, and cite their sources, but it can be scary when teachers are working with younger students.
One way to teach these important skills, while keeping students safe online, is to create a custom search engine. This way teachers can identify appropriate and safe online websites to include in their custom search engines.
Here's how you can create one to use with your students:
Step 1: Go to Google Custom Search Engine
Step 2: Click "Add" and copy and paste the sites you want to include in your custom search. You can include site URLs or page URLs in your custom search.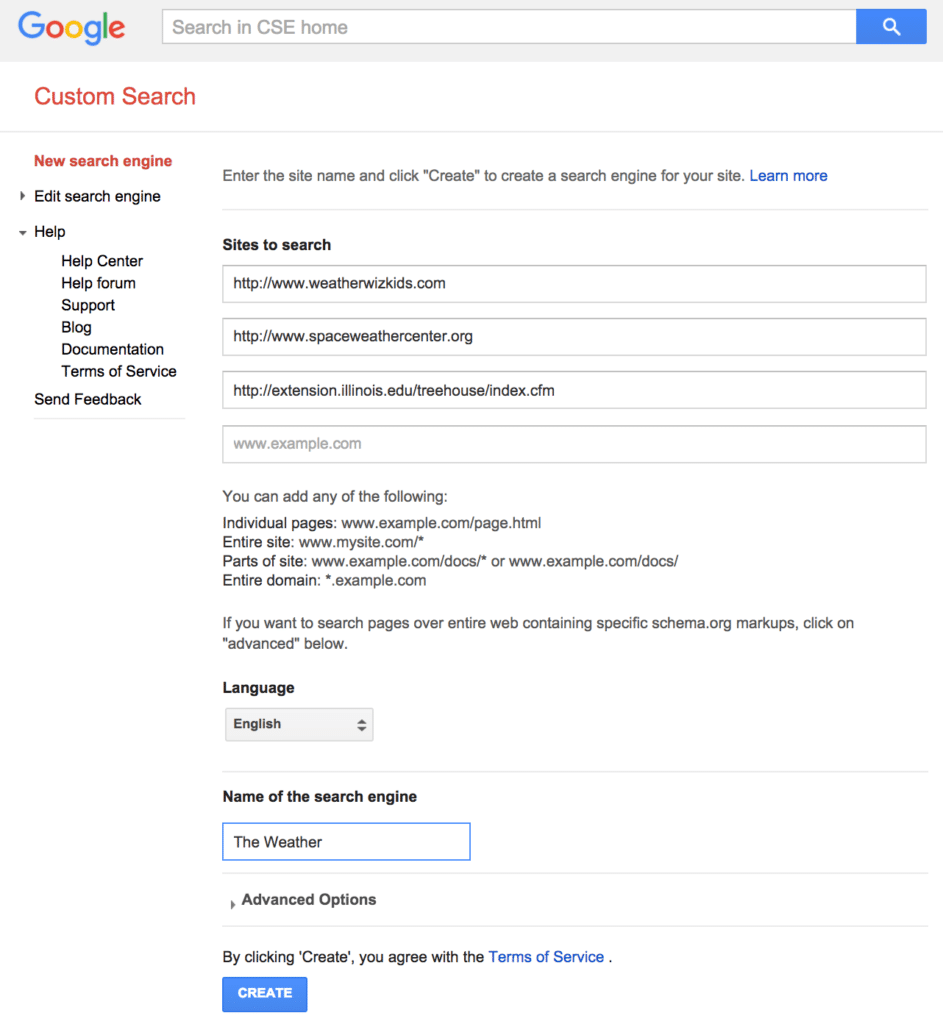 Step 3: As you add sites, the custom search engine will automatically generate a "Name of the search engine," but you can easily change it. When you have decided on a name, click "Create."

Step 4: Click "Public URL" and share that with your students directly. You can also click "Get Code" to add the custom search engine to your class website.
Don't Have Enough Time to Create a Custom Search Engine?
If you don't have a lot of time, here are two "safe search" options that elementary teachers can use with students.

Please share your favorite kid-friendly search engines!