In my role as a blended learning coach, I work with a lot of teachers who are intrigued by the idea of digital notebooks. They recognize the value of having student integrate text and media in an online notebook. They also like the idea of housing student work in a central location that is viewable to both the student and the teacher.
Teachers working with younger kids or special needs groups may not want their students posting their work online for a global audience. A simple alternative to creating a digital notebook using a website creator is to use Google Slides to create digital notebooks for each unit.
Below are tips for setting up a digital notebook with Google Slides.
1. Create a new Google Slide deck in your Google Drive.
2. Give your Google Slide deck a title. I'd suggest using the title of the unit to keep things simple. I encourage teachers to share a new digital notebook template with students at the start of each unit. This makes it easy to customize the categories and content for a specific unit.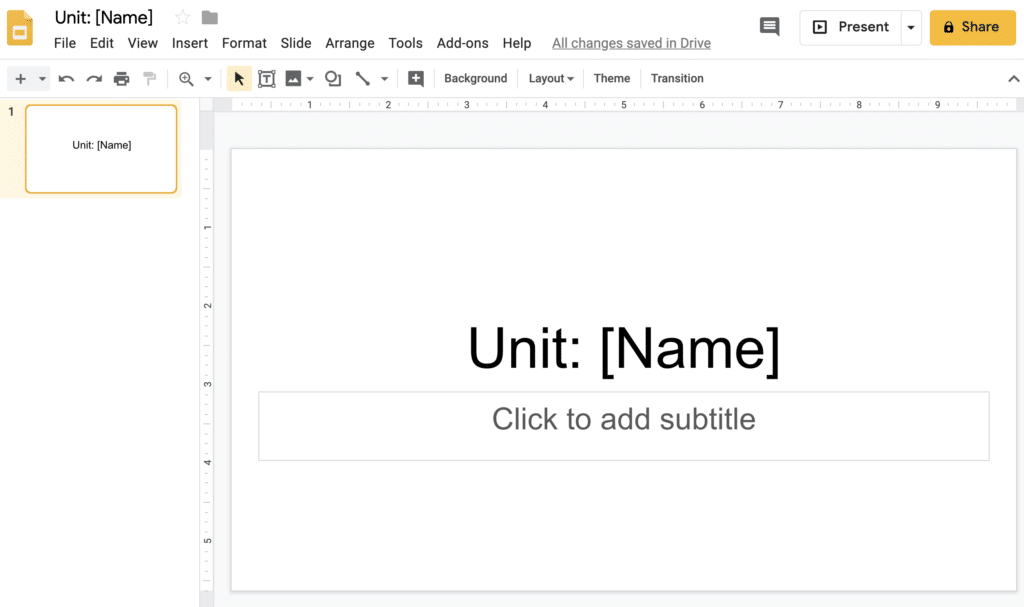 3. Adjust the page setup so the Google Slides look more like paper.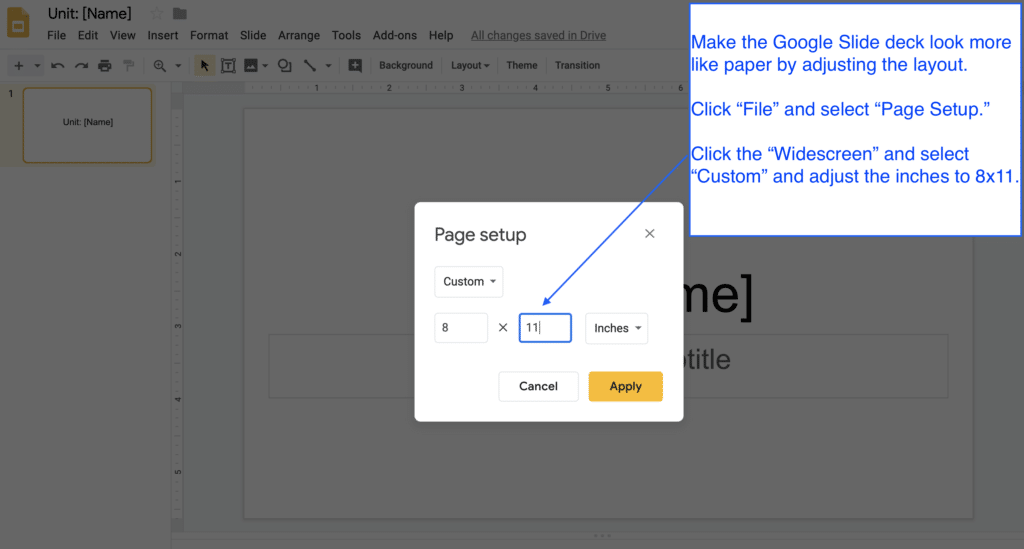 4. Create a table of contents and list the sections of the digital notebook on the front slide.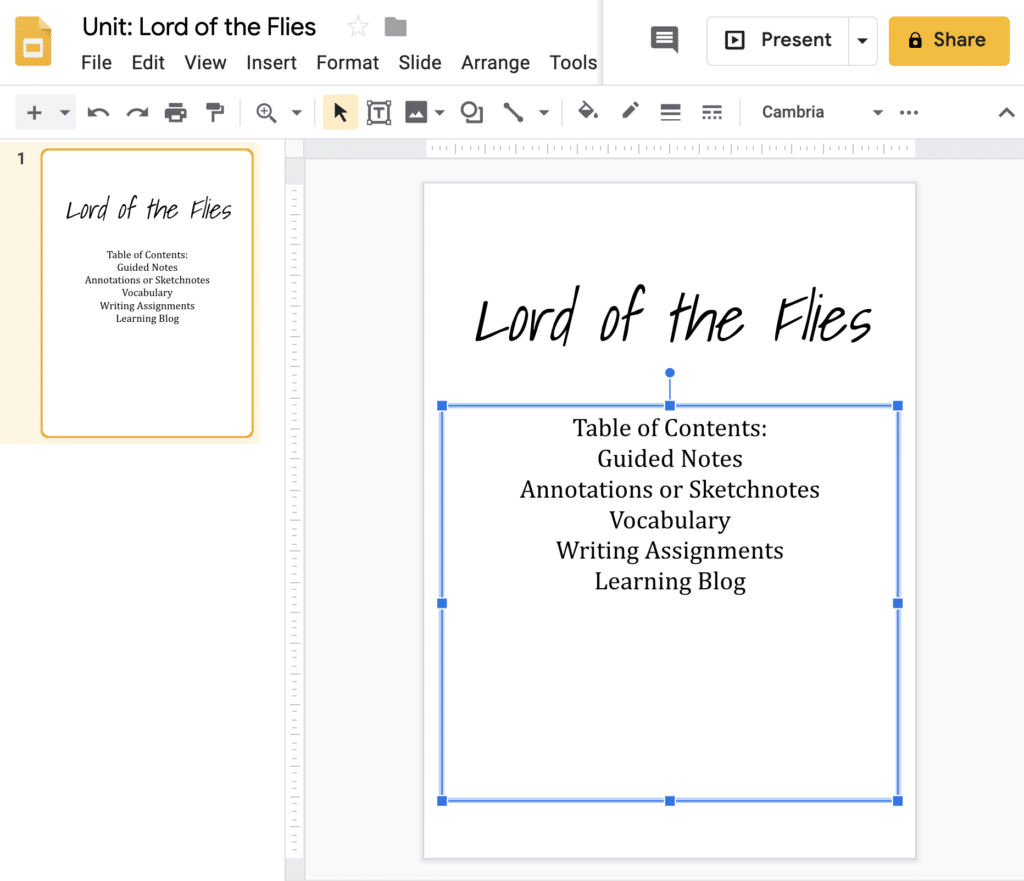 5. Separate each section of the notebook with a title slide that states the category of that section (e.g., guided notes or vocabulary). Have fun with the background colors to visually cue students that they are entering a new section of the digital notebook.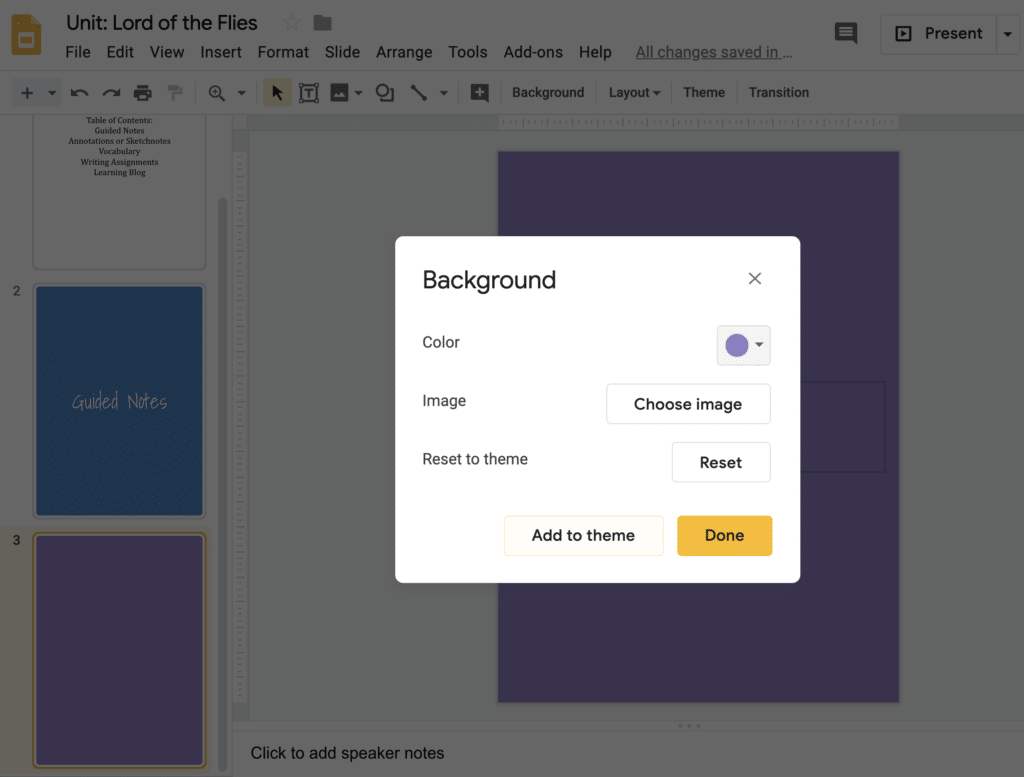 6. Link each item in the table of contents on the first slide to that section of the digital notebook. This will make it easier for students to add to and retrieve information from their digital notebooks.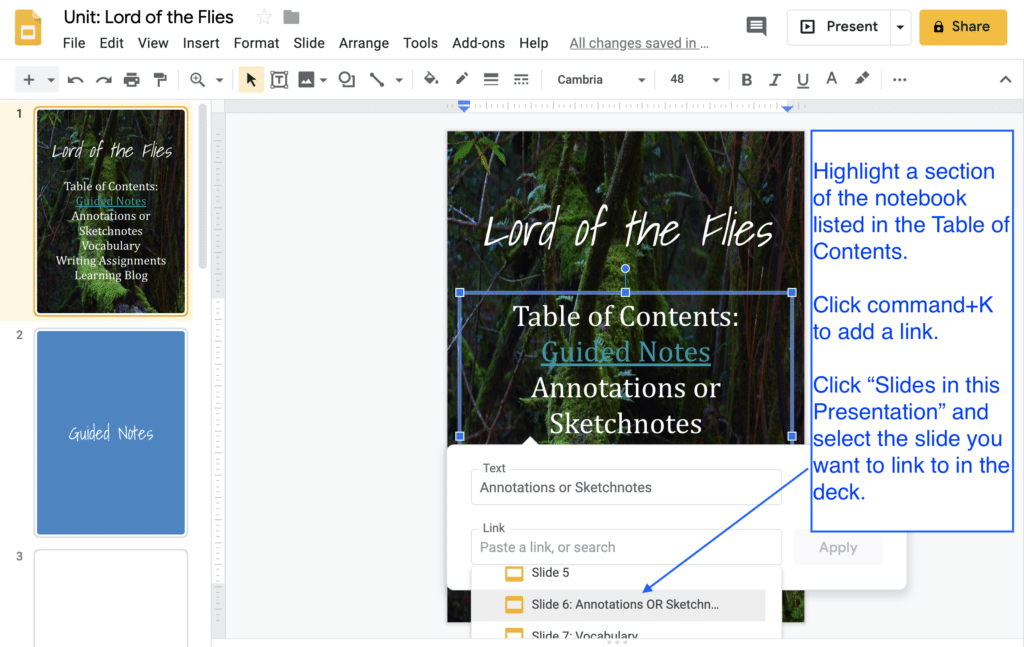 7. Insert the media you want to include. If you flip your instruction or record video directions, add your videos, customize the "video playback," and pair the videos with a task.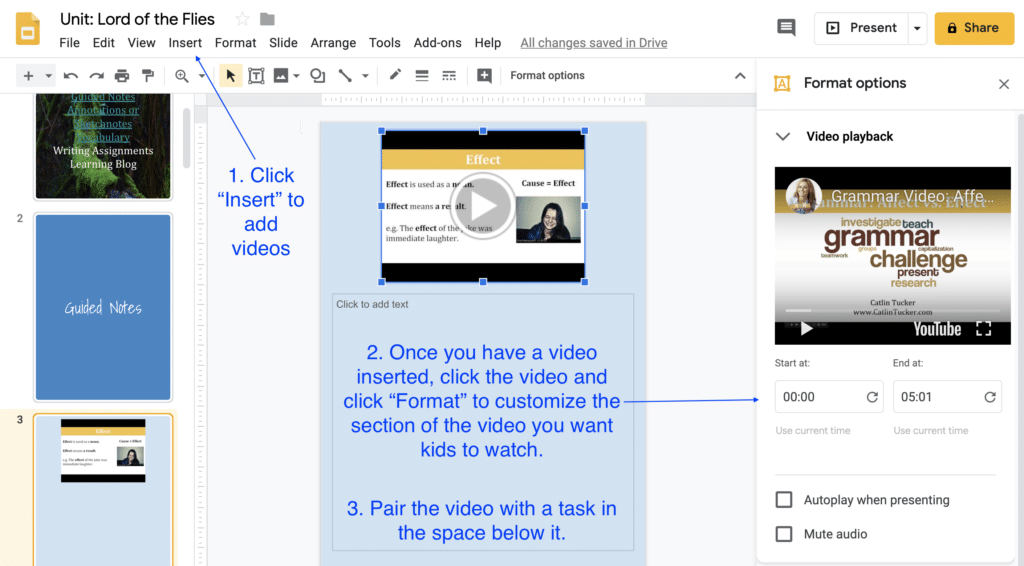 8. Once your digital notebook template is complete, share it with students via Google Classroom and select "Make a copy for each student." This makes it quick and easy for you to jump into and out of individual student's digital notebooks to check their progress, provide feedback, or reference when conferencing with your students.
The benefits of a digital notebook for students include the ability to:
Insert media (photos, images, videos), charts, and tables to complement their notes. If they enjoy writing notes by hand, they can take a photo of those notes and insert them into their digital notebooks.
Add additional slides.
Add to and reference their work from any device.
Create artifacts of their learning that can be shared easily with parents.
Reflect on their learning and growth with an embedded reflective blog.
Add comments and tag the teacher to ask questions and/or request support
If you are working with secondary students and want them to use Blogger or Google Sites to create their digital notebooks, check out this blog!
If you are a secondary English teacher looking for a standards-aligned digital literature circles template, check out this blog!