Scavenger hunts are one of my favorite strategies for encouraging students to explore, be curious, and think critically. I use scavenger hunts at the start of the year to foster community building, and I use them to keep students engaged during field trips (actual and virtual).
In the past, I have shared my Google Documents and Google Slides scavenger hunts. I created these scavenger hunts to help my students learn how to use the features and functionality in documents and slides.
Several teachers have requested a scavenger hunt for Google Sites. Below is the scavenger hunt I designed to help students create their own Google Sites. The goal of this scavenger hunt is to support students in setting up a website with a portfolio page to display their best work, a digital notebook page to organize their class notes, and a learning blog page to reflect on their goals, progress, and skill development.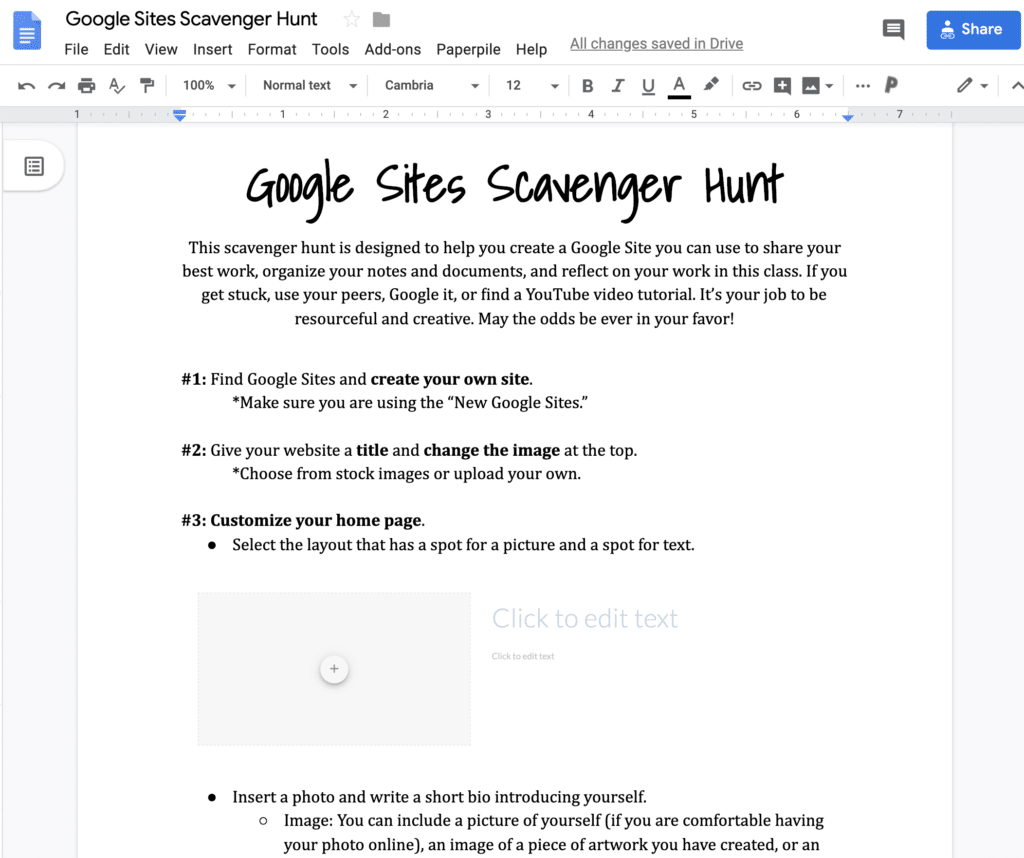 Teachers are welcome to make a copy of this Google Site Scavenger Hunt and use it with their students!