Universal Design for Learning (UDL) is a framework that is based on a scientific understanding of how people learn. The goal of UDL is to design "barrier-free, instructionally rich learning environments and lessons that provide access to all students" (Nelson, 2). The UDL framework helps educators think about and design learning experiences that allow all students to be successful.
When I work with schools that have already adopted the UDL framework, they immediately recognize how blended learning can help teachers to implement many of the principles of UDL more effectively. Instead of thinking about UDL and blended learning as two separate disconnected approaches to teaching and learning, it is worth exploring the overlap between the two. I believe that blended learning models can make putting UDL into practice more manageable. When teachers shift from a one-size-all approach to differentiating and personalizing learning, it is natural to consider what individual learners need to make progress toward learning goals.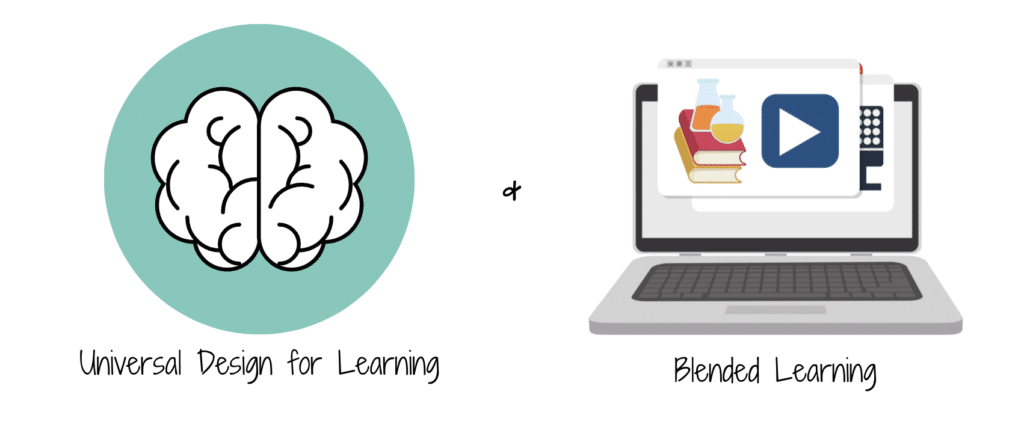 The UDL framework is grounded in three main principles: 1) engagement, 2) representation, and 3) action and expression.
| | | |
| --- | --- | --- |
| Engagement | Active involvement in learning that is relevant, valuable, and interesting | |
| Representation | Access to multiple ways to experience or receive information | |
| Action and Expression | Set goals, monitor and track progress toward goals, engage in metacognitive skill-building through self-assessment and demonstrate knowledge in a variety of ways | |
Engagement
In this first of three blog posts focused on UDL and blended learning, I'll be focusing specifically on the first principle of engagement. Engagement is the students' active involvement in learning that they perceive as relevant, valuable, and interesting.
Within the principle of engagement there are three guidelines: 1) providing options for self-regulation, 2) providing options for sustaining effort and persistence, and 3) providing options for recruiting interest.
Self-Regulation
Teachers can use blended learning to create the time and space necessary for students to:
Set personal, academic, and behavioral goals.
Track and monitor their progress toward goals.
Bring their goals to conferencing sessions with their teachers.
These routines can help students to develop critical self-regulation skills necessary to succeed both in and beyond school.
In my last book, Balance with Blended Learning, I share a range of goal setting strategies and encourage teachers to build ongoing self-assessment routines into their classrooms that encourage students to think critically about their work and their progress. These routines shift students from a passive role in receiving learning objectives, academic goals, and assessment scores to generating their own.
One strategy I like for helping students think about goal setting is using the three-part progression of 1) Where am I going? 2) How will I get there? 3) When will I know I've arrived?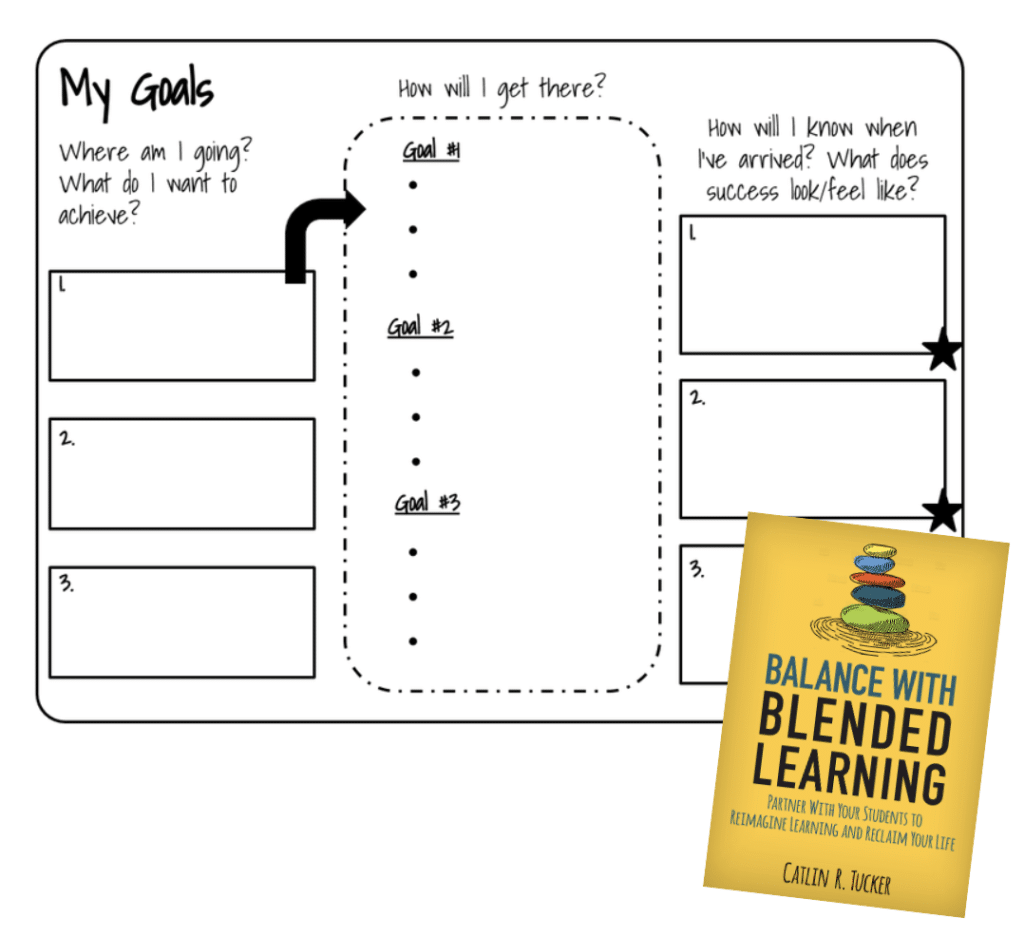 Once students have set their academic, personal, or behavior goals, they can revisit these goals to track their progress toward them. Teachers can use this goal-setting document to ground their conferences about student progress, anchoring the conversation in goals that the students have set for themselves.
In addition to revisiting and revising their goals, I encourage teachers to engage students in an ongoing process of self-assessment and reflection. Students need to get comfortable thinking about their learning and evaluating the development of specific skills. Creating an ongoing self-assessment document can help students regularly engage in this metacognitive skill-building.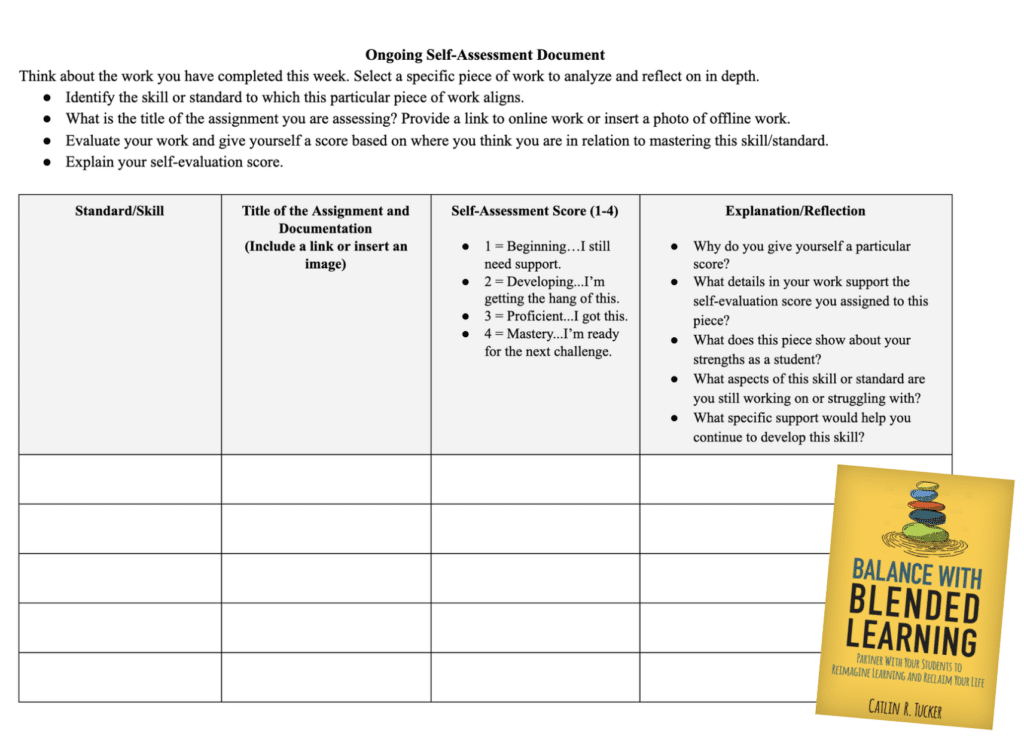 Sustaining Effort and Persistence
Students are more likely to expend effort and remain persistent in the face of challenges if they feel they are part of a dynamic learning community. I have anchored my own research and work in the fields of blended and online learning in the Community of Inquiry theoretical framework because I appreciate the emphasis on the role of community in constructing and confirming meaning.
Teachers can create a support network for students if they design lessons that encourage communication and collaboration. For example, teachers using the station rotation model can effectively shift the focus from the teacher to the learners so that groups of students must negotiate tasks together. As pictured in the image below, stations can be used to engage students in small group discussions (face-to-face or online) and encourage collaboration by presenting the group with a shared task or challenge.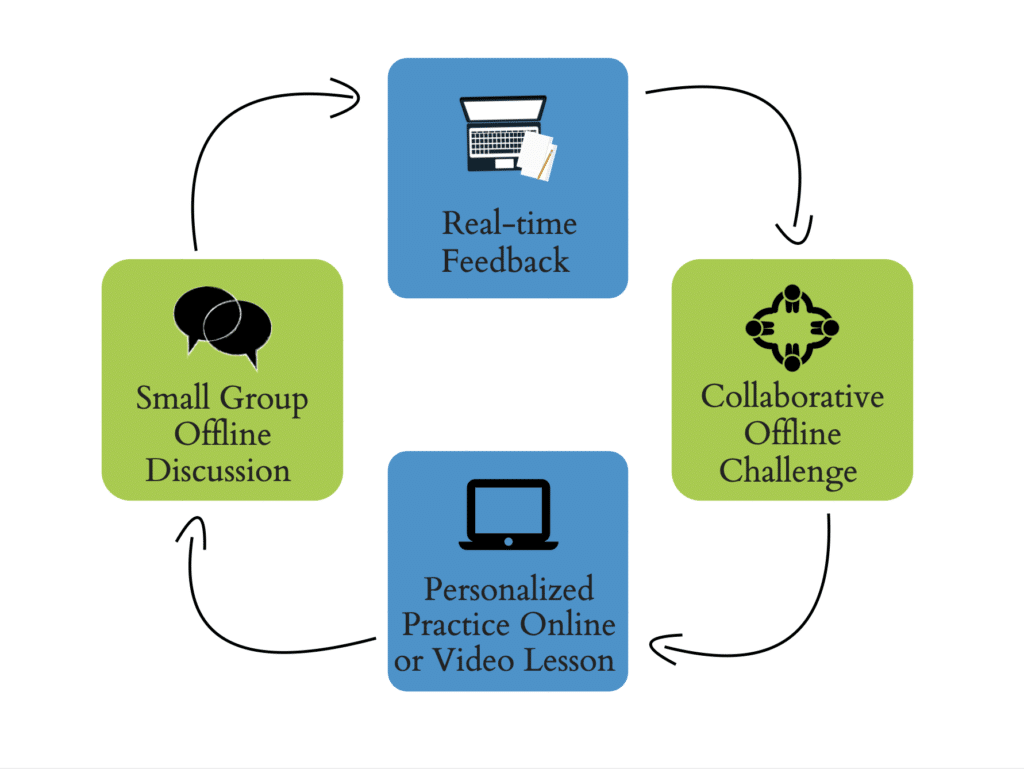 In addition to encouraging students to learn with and from each other, they need timely, mastery-oriented feedback from the teacher to continue making progress, appreciate the role the effort and practice play in improvement, and develop confidence in their abilities. I encourage teachers to design lessons that allow them to pull feedback into the classroom so that students received focused feedback while they are working. Building this into a station rotation lesson, as pictured above, it one strategy. Instead of focusing myopically on our role as "instructor" transferring information, I'd love to see teachers embrace their role as a coach in the classroom, helping students to develop specific skills. That is much easier to do when teachers are not shepherding an entire class through a single lesson.
Recruiting Interest
Different learners have different interests, strengths, and values. That's why teachers must prioritize student agency. Teachers will have more success in engaging students if they build "choice and voice" into the curriculum. What decisions can learners make about their learning?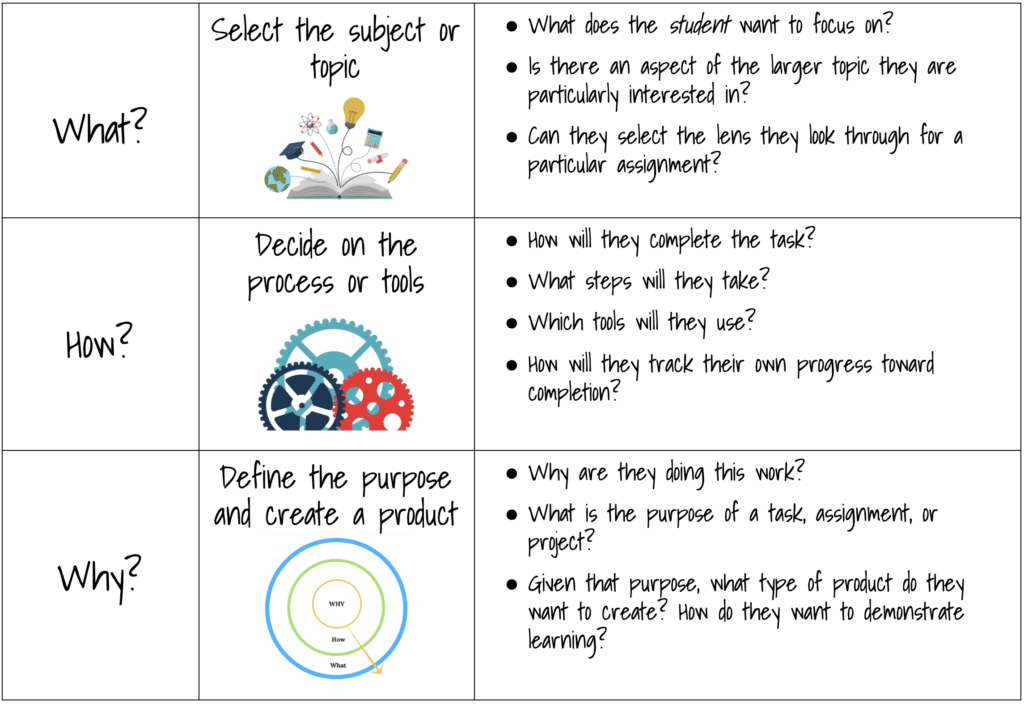 In my research of teacher engagement in blended learning courses, teachers identified student agency as a significant benefit of blended learning. Teachers believed that moving away from a teacher-centered whole group lesson made it easier to provide students with choice and voice.
One of my favorite strategies for integrating student agency into a blended learning course is through the use of project choice boards that invite students to decide how they want to demonstrate their learning at the end of a unit of study.
Blended learning provides a pathway for teachers looking to plan and implement learning experiences that align with UDL principles. Teachers can use the time, space, and flexibility afforded by blended learning to increase student engagement by teaching self-regulation skills, fostering communication and collaboration among a community of learners, and prioritizing student agency. In my next blog, I will explore the UDL principle of representation using the lens of blended learning.
Nelson, L. (2014). Design and Deliver: Planning and Teaching Using Universal Design for Learning. Baltimore, MD: Brookes Publishing Company, Inc.
Need support getting started with blended learning or online learning? Check out my self-paced online course.